Ontario's Personal Injury Lawyers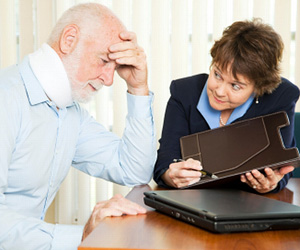 As a victim of an accident, you need a lawyer that will not only protect your legal rights but will also guide you through the road to recovery. The focus of Zafar Law Firm is protecting the rights of victims of accident and fiercely advancing their claims while providing them with the care and compassion they deserve.
Our personal injury lawyers are ready to assist you with your case. We handle personal injury cases including motor vehicle accidents and slip and falls, on a daily basis. Our personal injury lawyers are equipped to move your matter forward and assist you in dealing with your insurance company to ensure you achieve maximum financial recovery.
You Pay No Fees Unless We Recover
Our lawyers would be pleased to provide you with an initial consultation regarding your case at no cost. Should you choose to retain our firm, you will not pay any fees unless we recover money for you.
If you or a loved one has been injured as a result of another's negligence please contact one of our personal injury lawyers at 905-267-5571 for a free consultation.
We Will Meet With You In GTA Ontario
Our Primary objective is to provide best services to our client in their best interest. We understand that you may be unable to visit a lawyer's office following your accident. Our personal injury lawyers would be pleased to visit you at the hospital, your home or any other convenient location in GTA Ontario.
Practice Areas
Motor Vehicle accident

Motor Cycle Accident

Bicycle accident

Public Transit

Train accident

Pedestrian accident

Accident Benefit Claim
Third Party Insured/Uninsured Claims

Slip & Fall accident

Occupiers' Liability

Traumatic Brain Injury claims

Spinal Cord injury claims

Catastrophic injury claims

Short-Term Disability & Long-Term Disability Claims

Wrongful Death Claim