Zafar Law Firm Helps Employees Fight Injustice At Work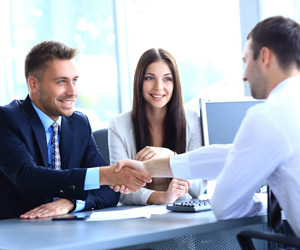 We fight injustice at work because we know about the discrimination, harassment, bullying, and other mistreatment that employees often put up with, and about the injustices that they suffer when they are wrongfully dismissed without compensation or severance pay.
We represent employees and other workers.
We have grown accustomed to calling ourselves lawyers, and our clients often call themselves employees, professionals, executives, managers, supervisors, members of Unions, self-employed, and independent contractors. But the simple truth is that we are all "workers" and in one way or another we are all at risk of facing injustice at work. We do so without apology wherever and whenever the rights of workers have been or stand to be violated.
We are collaborative lawyers, and work with our clients to identify options and perfect strategy.
Zafar Law Firm is committed to our clients. We are sensitive to the fear, anger, powerlessness, and embarrassment that many employees feel when their rights have been violated, and understand the importance of meeting with you, listening to your story, and understanding your fears, concerns, and goals before providing you with legal advice, drafting a demand letter, drafting a claim, or representing you in litigation. And when it comes time to make important decisions about how you will seek justice, we will help you to identify the pros and cons associated with each option and help you to make informed decisions based on your particular experience, financial situation, expectations and risk tolerance.
Practice Areas:
Wrongful dismissal

Labor board hearing

Employment contracts
Human Rights Tribunal Hearing

Social Justice Tribunals Ontario